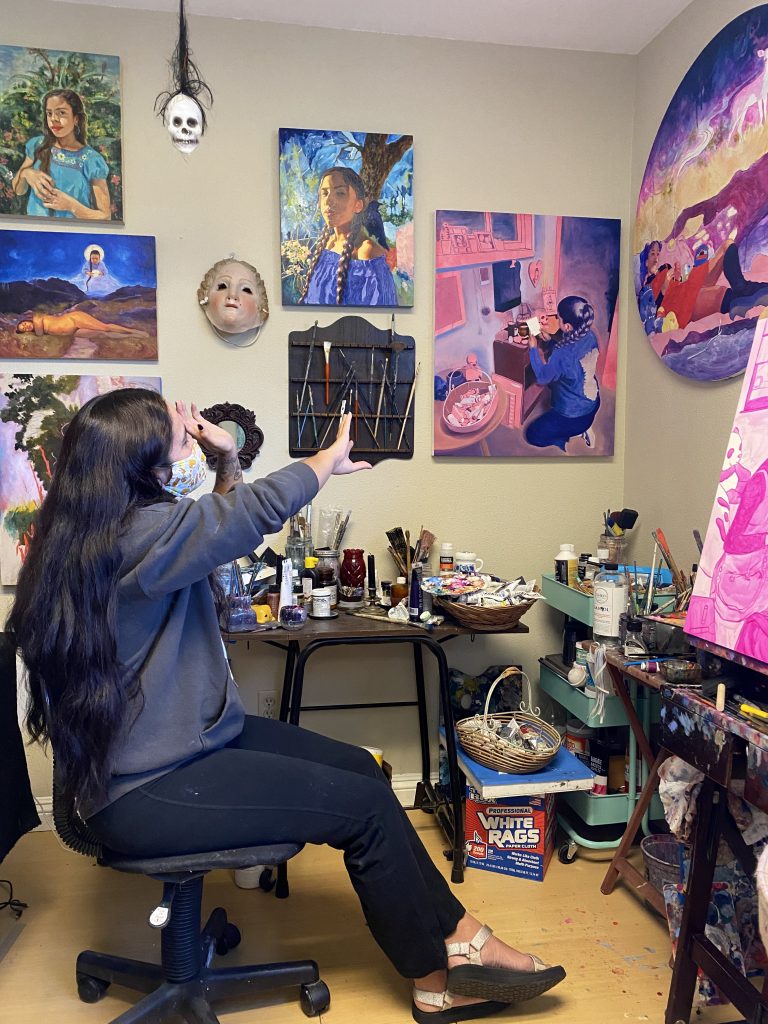 July 16, Ezra Salkin
Special to the Acorn
When Emilia Cruz got the call two years ago to create all the original artwork for the Netflix series "Gentefied," she was unsure if a young Simi Valley artist like herself was the right fit.
The Peabody-nominated show takes place in the Los Angeles neighborhood of Boyle Heights, a historic hotbed of Chicano activism ensconced in the heart of East L.A. It follows the saga of a mom-and-pop taco shop fighting the tide of gentrification. Big difference from the quiet, craggy hillsides that are home to both Cruz and the Ronald Reagan Library.
"I don't know if you're actually looking for an artist from Boyle Heights . . . but I want to be that person," Cruz, 27, remembers telling Linda Chávez, the showrunner and co-creator of "Gentefied."
Chávez had reached out to Cruz via Instagram ahead of the series' first season, which premiered in 2020.
Cruz was just one Latinx artist Chávez happened to follow. The artist's work depicting women of color from her own life, in a dreamy realism evocative of Mexican painter Frida Kahlo, was on brand, Chávez said.
Read the full article at https://www.simivalleyacorn.com/articles/her-culture-on-canvas-simi-artist-creates-paintings-for-netflixs-gentefied/